IMPORTANT: We are moving to a new warehouse! [05/04/2021] Parcelbound is pleased to announce that we are moving our operations to a new facility. This new warehouse will be bigger and help us better streamline operations, as well as, many other benefits. WHAT YOU NEED TO KNOW: • Don't worry, if you have a shipments in transit to your current Parcelbound USA shipping address, we will still be able to receive them up until May 31st, 2021 (Monday). This will be the last day that we will be able to accept packages at our previous warehouse location. • We will be able to start receiving packages at our new Parcelbound warehouse location starting on May 20th, 2021 (Thursday). We will send another notification closer to this date providing existing customers with your NEW Parcelbound USA shipping address that you can start using for your packages.
Get

Started Now!

Select the Parcelbound service that fits your shipping needs below. You can select to receive your own USA shipping address to shop in the USA, or send a package from your USA home to any international country while saving on shipping costs!

Invite friends and start earning credits for FREE shipments!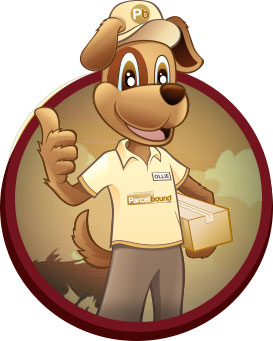 Our Services
USA Shipping Address
USA shipping address to shop on all your favorite USA stores

Package consolidation services to save you money on international shipping costs

Our personal shopper service where we purchase items on your behalf
---
Send a package
Print affordable courier international shipping labels

International shipping for heavy boxed items that your local post office cannot handle

Schedule a pickup request to have packages picked up from your home