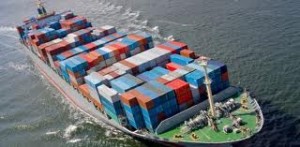 International shipping is one concept that has made dreams of many people around the world come true. It is not that this mode of transportation of products is anything that was not there earlier but the increasing popularity of online shopping has made people aware of this concept and they are today making the most of international shipping. It has led to a mushrooming of companies that ship from USA and if you are thinking how I purchase goods from the USA who don't deliver outside of the USA, you can forget all your worries as there are companies that make importing of goods purchased from Amazon USA online shop possible.
Cheap online shopping in the USA has made people living in Europe go after products of all types of products as they are available at great discounts. However, the same products become costly when the website adds up shipping charges. Therefore, you must exercise caution and take a look at the shipping charges of the company before ordering a product. There are several options available to you as there are many other cargo companies providing cost effective services to allow import of products from USA to European countries.
Ro/Ro service is very effective for loading and unloading of automobiles
The cost of shipping a product from one country to another is dependent upon its size and weight in addition to the type of product. Small products are easily sent across using air cargo as it is quick and efficient. If you have time constraints and the product is also lightweight, it is better to take the aerial route. On the other hand, large products that are also heavy require shipping through sea routes. In the case of automobiles, shipping becomes easy with a shipping company that has Ro/Ro service feature. This feature allows the car or truck to be driven right inside the vessel as there are ramps made for the purpose. If you have purchased a few products, you can ask for consolidation services that save your hard earned money by preventing the charges of separate containers being slapped on you. Consolidation also works to pack products of two or more customers together to save on the huge container costs.
Look for a trusted and experienced company
Talking options, you know you are in a win-win situation given the extreme cut throat competition between international shipping companies these days. However, if your cargo undergoes loading and unloading several times on account of truck and air transport in addition to shipping, it is better to hire the services of an experienced company that has the required expertise in handling and packaging of cargo.
Of course every customer is interested in lowest shipping charges and smallest delivery time. But this should not be at the cost of any inefficiency in terms of packaging and handling as it can lead to damage of your expensive product during transit. Also, delays and often seizure of products because of incomplete documents has been seen. You must ensure that the company you are short listing has the necessary license and has completed all formalities before paying for the shipping.