Package forwarding is a relatively new industry that allows businesses to use a company as a middleman between international customers and an e-commerce site. These package forwarding firms expedite shipping, navigate customs-related bureaucracy, and streamline the global shipping process — saving companies money and getting customers their products more quickly.
How well does this approach work? Let's look at five companies who are thriving, thanks in part to package forwarding.
The Internet has allowed people to purchase products from home instead of picking them out in a showroom. That's how Blinds.com is making money — by letting customers figure out their own measurements for blinds and choose a style they like from the website, then having their purchases shipped right to their doors. When non-U.S. shoppers place an order, they are automatically redirected to a package forwarding website, where they can arrange to have their products shipped to a U.S. address and then to their location. With this service, Blinds.com can now service customers in hundreds of nations around the world.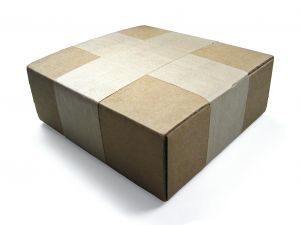 This box is about to visit a faraway land.
Eilatan has three brick-and-mortar stores in California, but the shoe retailer decided to branch out to customers throughout the U.S. with its e-commerce website. Now, Eilatan is taking the next step by partnering with a package forwarding company to offer its designer shoes and accessories to customers all across the globe. If a customer desires international shipping, he or she sets up an account through the package forwarding company, which arranges to have the goods delivered to his or her residence. Here's the best part: once a customer establishes an account, his or her purchases are automatically routed through the package delivery company — so there's no need to reenter shipping information.
Sorinex was doing well as a provider of exercise equipment to individuals, gyms, the military, pro sports teams, and colleges. But general manager Jeff Georgen wanted to expand the business internationally, so he went to a package delivery service for help. Once the account was set up, Sorinex began receiving orders from places like the Netherlands, England, Australia, Japan, Sweden, and Switzerland. Georgen says that he is very happy with how the international orders are processed, as well as with the service provided by the package forwarding company.
Organize-It is a supplier of storage and organizational products like bins, shelves, and bookcases, and also sells other accessories like barware, desk lamps, and wine glasses. The company implemented two initiatives in the fall of 2012: it lowered domestic shipping rates by 10%, and it partnered with a package forwarding company to ship products to almost every country — usually at reduced rates. The General Manager of Organize-It, Chris Nylen, said, "We know shipping rates are an important consideration for our customers so we have made a concerted effort to lower our costs in this area so we can pass the savings on to our customers."
Finally, people around the world can now purchase rehabilitation and medical supplies over the Web. Rehabmart.com announced that it has engaged the services of a package forwarding company in order to service customers wherever they may be in the world. Hulet Smith, the CEO and founder of Rehabmart, says, "This is a great way to introduce more overseas consumers to our helpful line of rehabilitation and medical products that they might not have been able to get otherwise, and helps to save them a lot of money on the usual international shipping costs as well." In addition, the package forwarding company helps consolidate products into a single package so as to reduce the number of parcels that must be shipped (and paid for).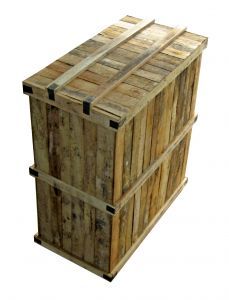 Would you rather pay for a bunch of small packages … or just one large one?
If your company is looking to "go global," then you need to learn how package forwarding can help you expand your customer base while saving you money. For details, check out how Parcelbound.com can get you a package forwarding address today!